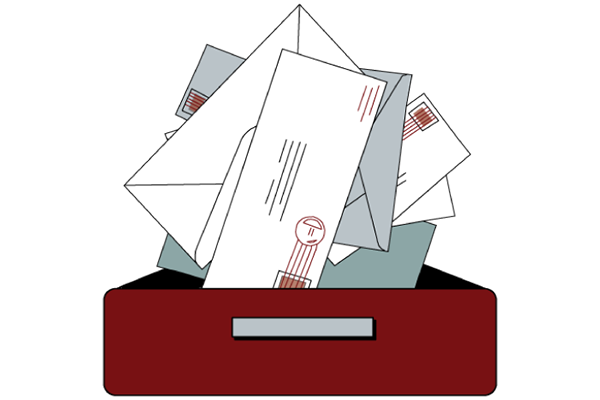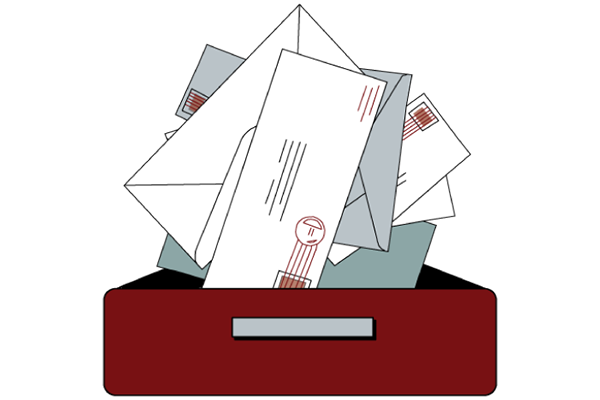 "I don't want my mailing showing up in someone's mailbox on the same day as my competitor!"
This is a common objection we hear from companies as they plan their direct mail campaigns. They're hesitant to commingle their direct mail because they're afraid of sharing mailbox space with competitors.
For example, if mailings from Liberty, Geico, and State Farm are commingled, they could arrive in the same mailbox at the same time.
Of course, the same thing can happen if you drop your mail separately. In other words, a competitor's mail could still be sorted together by the USPS and arrive on the same day! There's no surefire way to avoid it.
The difference with commingling through Direct Mail Depot is the opportunity to save on postage. Let's take a quick look at commingling and when it makes sense for direct mail marketing.
What Is Commingling?
Commingling is a process that involves combining, or commingling, the mailings of multiple companies to targeted areas in a way that qualifies for USPS postage discounts. A commingling provider like Direct Mail Depot can sort your mailings and deliver them to the destination Sectional Center Facility (SCF) and/or Network Distribution Center (NDC). SCFs and NDCs are USPS mail processing plants across the country.
As a result, you bypass intermediate processing facilities, reducing the number of stops your mail makes on the way to the households or businesses on your list. This saves the USPS a lot of work, which is why they offer postage discounts for commingling.
For example, pieces, you , which works out to about a penny per piece. If you're mailing a million pieces, commingling could save you more than $10,000.
The USPS will essentially go through the same sorting process even if you don't commingle through a provider. It just happens at a different time in a different facility and you'll pay more in postage.
By commingling, you get the best postage rate because your mail is mixed with millions of other pieces of mail destined for the same NDCs and/or SCFs.
Again, even if you don't use our commingling services, your mail could be mixed with competitor's mail anyway. If Liberty, Geico, and State Farm are sending direct mail, and one household is on all three lists, all three mailings could be in the same SCF on the same day and delivered to the same mailbox at the same time.
The only difference is you won't receive a discount on postage for commingling.
How Direct Mail Depot Approaches Commingling
The decision to commingle does not have to be an "all or nothing" proposition. Direct Mail Depot will analyze your mail to determine the most efficient way to ship and maximize your postal savings.
For example, we try to avoid dropping all mail locally, which the highest postage rate. It might make sense for you to drop-ship a portion of your mail and commingle the balance. Each mailing strategy is customized based on the density and geographical nature of your mail file.
The key takeaway here is that commingling is nothing to be afraid of. Just make sure you partner with a direct mail provider that knows the ins and outs of the USPS and how to optimize your marketing campaigns.
If you're not sure if all or a portion of your direct mail should be commingled, contact Direct Mail Depot. We'll analyze your mail file, explain your options, and help you minimize your postage costs.